SPONSORED ATHLETE VINNY MAGALHÃES
4-time IBJJF World Champion
ADCC Champion
Titan MMA Champion
What customers say about our Brazilian Jiu Jitsu gis and rashguards
The BJJ gi's have arrived and all I can say is, WOW! They are beautiful!

They stand out among all the other ones out there!

I will definitely recommend your gi's to anyone who asks.

S.G.
All honesty......This is the most badass gi I have ever had! Super clean. Tonight is No-gi so the rashguard will be broken in tonight. The rashguard design is phenomenal. The stitching really caught my attention Very detailed!

D.R., BJJ Black Belt
The custom Brazilian Jiu Jitsu GI's they made for our academy are fantastic, great fit and construction at a great price.

Redemption Fight Team
The gi is of premium quality and seems to be extremely durable. I am quite pleased with its performance so far. The embroidery of the logo is absolutely fantastic and finely crafted, and is easily the best selling point of the gi, with impeccable stitching to match. Overall, this is an excellent choice.

Gabe T, BJJ Competitor
You guys make the nicest looking BJJ Rashguards I can find.

- NOGI Jiu Jitsu Competitor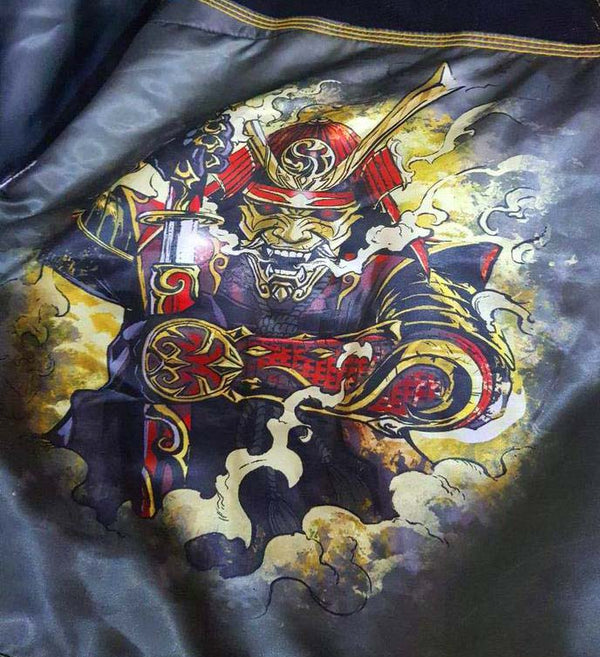 Best Jiu Jitsu gi and rashguard designs
Rich full-color artwork is printed using dye-sublimation on our Brazilian Jiu Jitsu gis and BJJ rashguards. It will not flake or crack like other printing processes. All of our gis are made with the best quality to ensure great fit, and great durability. Many of our BJJ gis, like the Samurai gi, Grand Koi gi, and the Shogun Tao BJJ gi include rashguard liners for great comfort.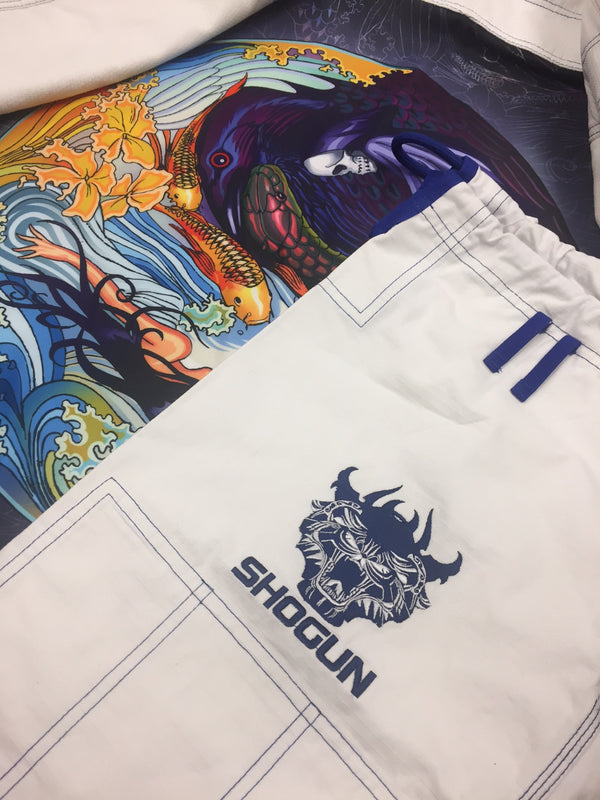 Made by fighters for fighters.
The team at Shogun understand what a BJJ competitor needs. All of our of items are created and tested by Brazilian Jiu Jitsu competitors and coaches to insure finest fit, style and durability at an affordable price.
Best Jiu Jitsu Gis and Great Customer Service
Here at Shogun Fight we strive to deliver on our promise of best quality BJJ gis, rashguards and apparel backed by the best customer service possible. In an era when companies only care about the bottom line, our team at Shogun believes in being a positive part of the BJJ community. If there is ever a product or sizing issue we work hard to go above and beyond what's expected.
We only sponsor positive athletes that stand for what we stand for, the idea that BJJ can change your life, and that training in the martial arts should build character, humility and respect for yourself and your competitors.
You'll notice that some of our gis include a visual theme to support some of these positive ideals. For example the Koi gi; the koi is a traditional symbol of perseverance and transformation. The samurai gi represents the traditional values of bushido and the samurai ethic of never giving up. The Tao gi represents balance.